ULTIMATE DIRECTION FASTPACKHER 20
專為女性設計的背包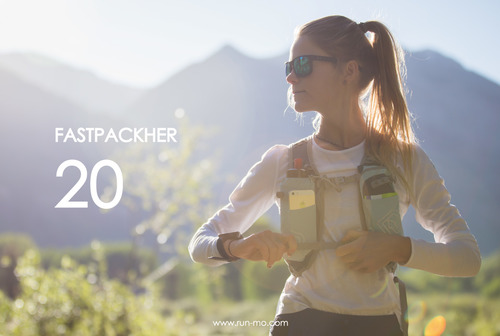 Fastpack系列的簡單直接及貼身設計一向備受好評,今年UD更針對女性設計出FASTPACKHER背包,務求更滿足女性戶外越野的需求。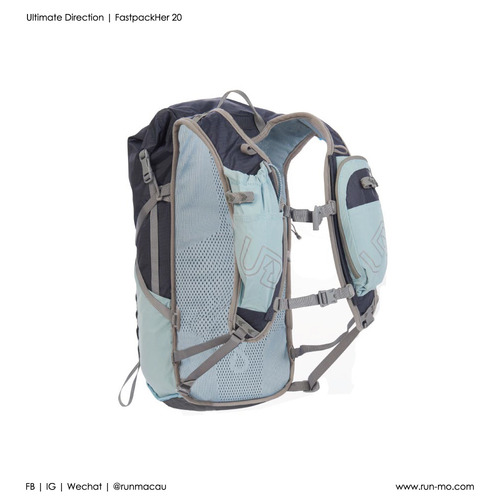 背包沿用 InfiKnit™ 無縫背板及背負帶,避免磨擦肩膀,加強舒適貼服感。另外兩側利用 T-hook 調整帶設計,讓你按情況調整,有助分散背負重量。
Patented InfiKnit™ Harness is an entirely seamless back-panel and shoulder-strap system to prevent abrasion and discomfort. Height adjustable T-hook for weight distribution.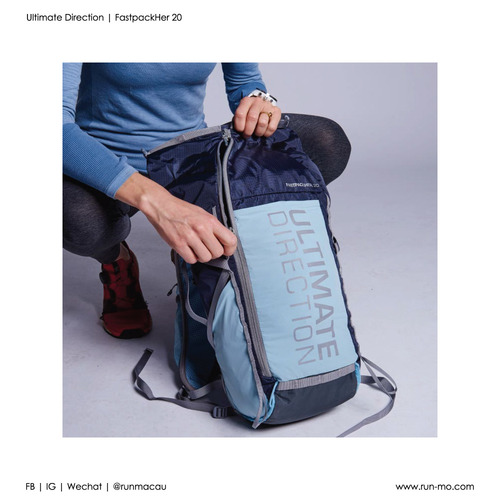 FASTPACKHER 20 特別用上 zip-down 外拉鍊設計,方便隨時存取物品,設計更貼心。
Unique zip-down main compartment for total access to gear.
採用前置行山杖懸掛設計,備有水壼袋,可搭配 Body Bottle 500ml 軟水壼 (需另外購買) 使用。
Trekking pole holder minimizes bounce and snaps out of the way when not in use. Compatible with Body Bottle™ 500's.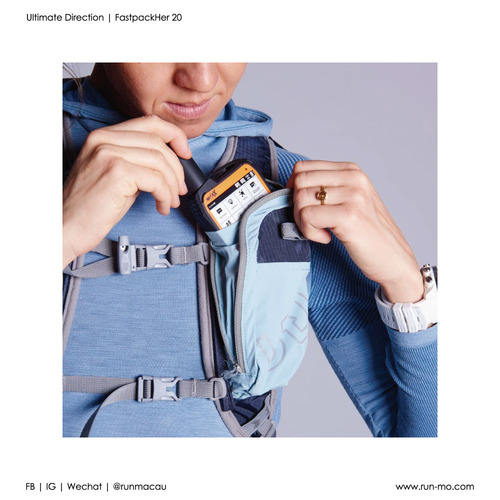 前置拉鍊儲物袋適合放置大尺寸手機或是無線定位等物品。
Large front storage for water, phone, maps, glasses, or food.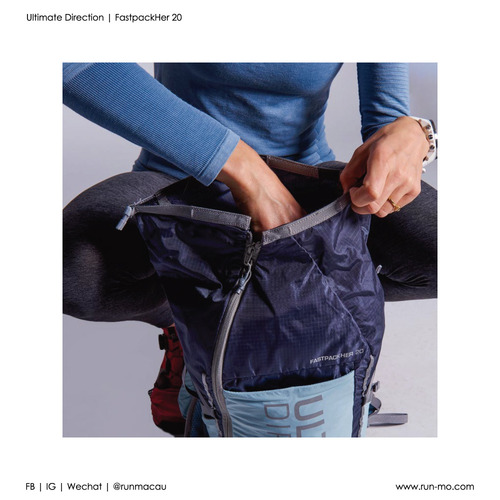 背包上蓋以捲摺方式收納,幫助調整背包於不同儲物容量時的穩定性。
Roll-top closure expands or contracts to secure varying capacities.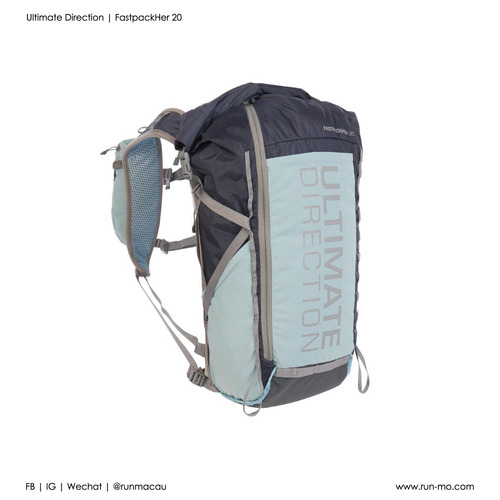 現已有售。
想瞭解更多? 快啲親臨 RUN 澳門門巿選購啦!
門巿地址︰
澳門 羅沙達街 7-A 號 地下
營業時間:
12:00 – 20:00
網站購買,產品輕鬆送到你手上。
Follow us @runmacau
Tag: ULTIMATE DIRECTION, FASTPACKHER 20, Hydration Vest, Trail Running Gear, 越野跑背包, 越野背心, 行山背包