BAUERFEIND 台灣又叫保爾範,相信好多打籃球的朋友都對它的護膝產品不陌生,尤其最常見到GenuTrain護膝及運動系列產品Sports Knee Support出現在球場上 (想瞭解更多護膝的分別可以看這邊介紹)。
而BAUERFEIND最初是由生產醫用壓力襪而聞名的 (如想瞭解更多資料可參閱這邊的介紹),因此其醫療護具的技術絕對不用懷疑。
這邊跟大家介紹一下醫療產品線 (MEDICAL LINE) 的 GenuTrain® A3 護膝,方便大家瞭解產品的特點,以便根據自身的情況挑選合適的護膝型號。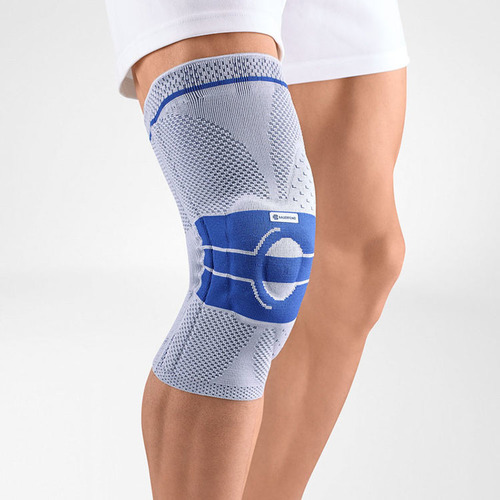 Bauerfeind GenuTrain® A3 護膝是專門針對退化性膝關節疼痛的,例如由骨關節炎引起的疼痛。"A3" 代表 Anti,Arthrosis,Algos。拉丁語意思是 "對抗關節疼痛"。它亦有助於膝蓋內側的受傷或疼痛。
Bauerfeind's GenuTrain A3 knee brace is designed for degenerative knee pain such as that caused by osteoarthritis. "A3" stands for Anti, Arthrosis, Algos. Which means "against joint pain" in Latin.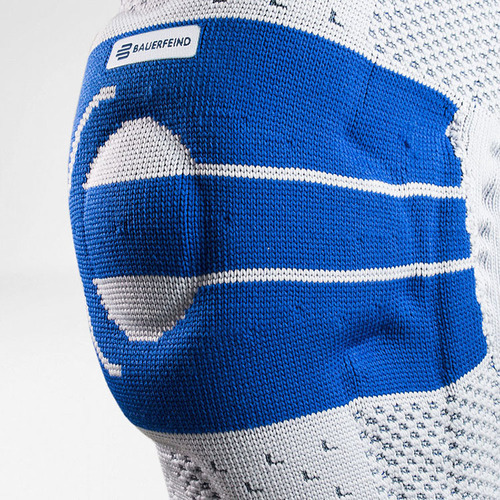 3D 針織物料的構造符合膝蓋的自然形狀,因此膝蓋可以活動自如,而且提供所需的穩定性。護膝內部有一個軟墊,可以防止膝蓋骨滑動。
The three-dimensional fabric is constructed to conform to the natural shape of the knee, so the knee is still mobile, but gets the stability it needs. The support has a pad inside that prevents the kneecap from slipping.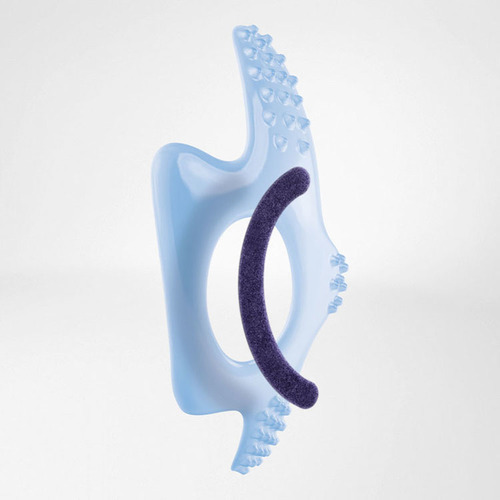 粘彈性軟墊緊貼膝蓋,當關節和肌肉每次活動時,都能受到有治療效果的針對性間歇按摩。通過減少炎症和舒緩壓力,GenuTrain® A3 護膝可以促進患者康復。
A viscoelastic pad fits snugly against the knee and gives the joints and muscles a targeted, healing intermittent massage with every movement. By reducing inflammation and relieving pressure, GenuTrain A3 braces accelerate the healing process.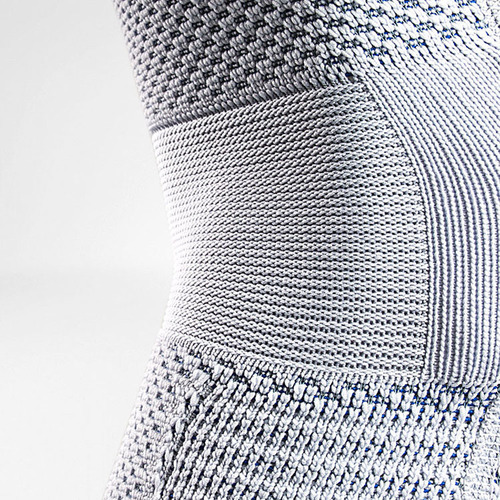 柔軟的針織面料具有良好彈性及舒適度,可機洗 (注意脫水速度),且定期清洗有助於保持其彈性和貼合度。面料透氣排汗,你不會找到比它更舒適的護膝。
The soft knit fabric is extra stretchy, machine-washable in the gentle cycle, which helps maintain its elasticity and original fit. The fabric is breathable to keep sweat away from your body. You won't find a more comfortable brace.
經過上述的說明內容,相信大家對 GenuTrain® A3 的定位已經有基礎認識了,下面再總結一下產品的構造和作用原理︰
1. 柔軟的針織面料具有良好彈性及舒適度,面料透氣排汗、可機洗 並低速脫水 (定期清洗有助於保持其彈性和貼合度)。保養方便簡單。
2. 膝蓋位利用柔軟鏤空設計增強穿著舒適感。
3. 小腿位置以伸縮設計,使護膝輕易地穿上。
4. 引導矯正 – 保持膝蓋穩定居中,且不影響活動能力。
5. 按摩軟墊以舒適柔軟的刺激舒緩痛楚。
產品適用的治療症狀包括內側半月板撕裂 (Medial meniscus tear),初期關節炎 (Beginning arthritis) 及骨關節炎 (Osteoarthritis)。
如果有上述膝蓋問題,就試試穿上 Bauerfeind GenuTrain® A3 護膝吧!
別讓慢性膝關節疼痛阻礙你,過上積極的生活。
德國 BAUERFEIND 官方授權店
Authorized by BAUERFEIND.
想瞭解更多? 快啲親臨 RUN 澳門門巿選購啦!
門巿地址︰
澳門 羅沙達街 7-A 號 地下
營業時間:
12:00 – 20:00
網站購買,產品輕鬆送到你手上。
Follow us @runmacau
Tag: BAUERFEIND, Genutrain A3, 護膝, Knee Braces and Supports, 運動系列護具, 醫療系列護具