BUFF | UV Insect Shield |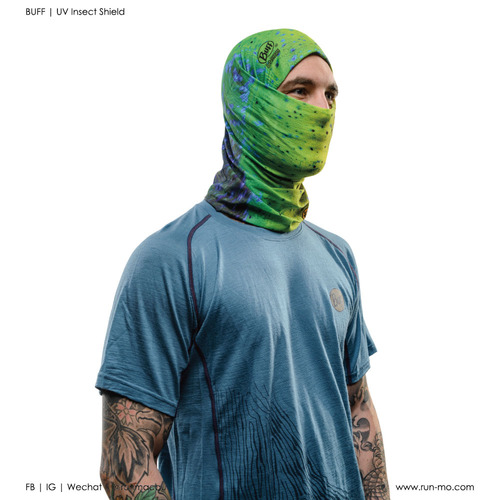 顧名思義,它是一款長時間有效驅趕蚊蟲的產品,其Insect Shield技術對人體無害,無色無味。
效用能夠維持大約七十次洗滌。讓您擁抱大自然的同時,亦遠離討厭的害蟲。
包括蚊、壁蝨、蒼蠅、螞蟻、跳蚤等。
BUFF 運動頭巾是一款玩法多樣,適合任何季節、任何活動的戶外頭巾用品,多達十二種配戴方法。
產品採用 "Coolmax Extreme" ,具有迅速排出汗水同超高透氣性的特點,利用一體式無縫造工技術,帶給你超柔軟、乾爽舒適的產品體驗,絕對是戶外活動的必需品。
UPF20+ 有效阻隔95%紫外線,保護長時間戶外運動的你!
"Polygiene®" 銀離子抗菌防臭技術,能夠有效抑制細菌生長,避免產品使用後留有異味,而且對人體完全沒有任何影響,令產品日久如新。
產品經過 "Oeko-Tex Standard 100" 認證,對人體安全無害。
Insect Shield Buff® has been impregnated with a special long lasting, effective, odourless and convenient form of insect repellent. Effective for at least 70 washes against mosquitoes, ticks, ants, flies, fleas, chiggers and midges.
Insect Shield Buff® is a seamless, multifunctional tubular accessory ideal for many warm and hot weather activities. Made with Coolmax Extreme, it will wick moisture (sweat) away from your skin faster than any other fabric. UV protection (UPF20+).
It can be worn as a neckerchief, headband, wristband, mask, hairband, balaclava, scarf, scrunchie, saharaine, pirate cap, beanie or bandana.
Made with 100% Coolmax Extreme – this special four channel fibre forms a transport system that pulls moisture away from the skin to the outer layer of the fabric. It then dries that moisture faster than any other fabric and thermoregulates the body.
Treated with Polygiene your BUFF headwear will remain fresh as the silver ions prevent the build up of bacteria in the fabric.
Certified to meet Oeko-Tex Standard 100.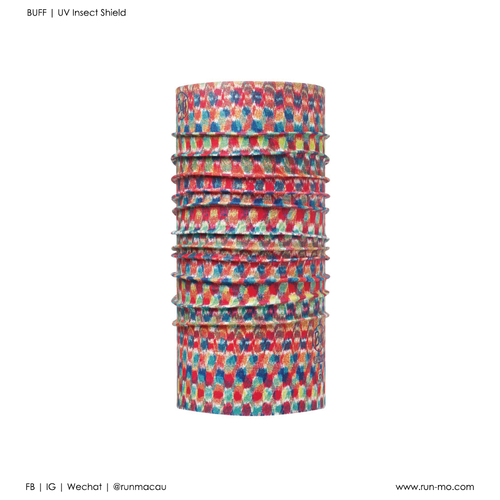 BUFF UV Insect Shield Giulia Multi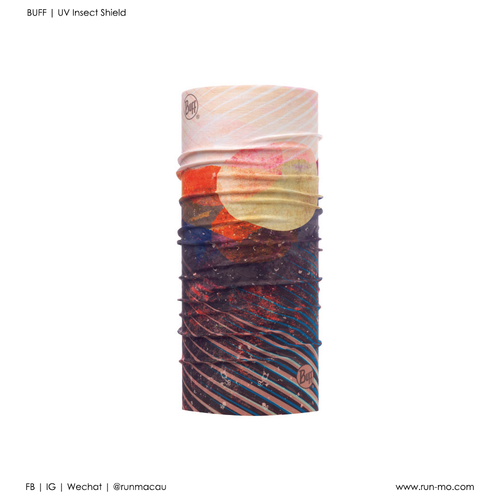 BUFF UV Insect Shield Collage Multi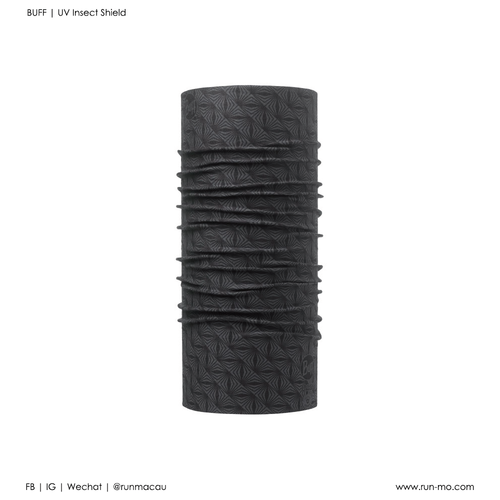 BUFF UV Insect Shield Druk Graphite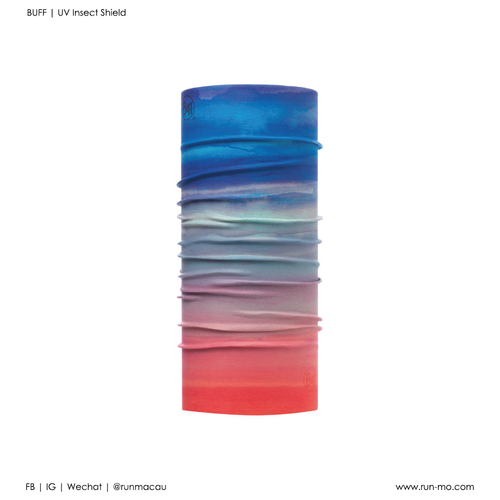 BUFF UV Insect Shield Sunset Multi
現已有售。
Now available.
想瞭解更多? 快啲親臨RUN澳門門巿選購啦!
營業時間:
星期一至五 | 送貨服務
星期六、日 | 1:00-8:00
Follow us @runmacau
Tag: BUFF, UV Insect Shield, Headwear, Neckwear, 運動頭巾, 防UV頭巾, 戶外運動用品