Drymax | Running Socks | Trail Running Socks
運動出汗是理所當然的,但如何可以令雙腳保持乾爽呢?
而Drymax襪子就是為了解決這問題而來的!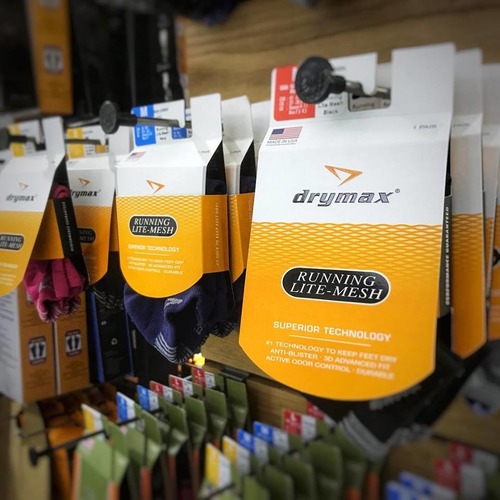 先來瞭解一下Drymax的運作原理
Drymax Sock Features

Drymax產品利用兩種具有極端物理特性的纖維交織,形成兩層不同層面。
內層Drymax纖維具有排斥水份的特性,水分子無法吸附在上面,只能被排出到外層吸濕纖維層。
通過這樣的自然循環系統,就能夠保持雙腳乾爽舒服。
Drymax products utilize two opposite type fiber technologies interwoven to form inner and outer layers. Drymax fibers do not wick because they are Super Hydrophobic (moisture repelling). At the molecular level, moisture doesn't adhere to the inner layer of drymax terry loops, they are able to mechanically lift sweat off the skin like a squeegee and instantly transfer it into the moisture attracting outer layer without retaining moisture on the inside.

Drymax產品的保護性分為5個級別,透過加大密度來強化保護性,所以不用擔心保護性越高的襪子會影響到跑鞋的尺寸。
Most drymax Running socks are designed using different levels of protective padding: Low-, Low, Medium, Medium+ and High. We use dense padding as opposed to thick padding, because dense padding protects the feet without adversely affecting the fit of the shoes.
而保持雙腳乾爽有什麼作用好處?
水氣除了會加大襪子與雙腳的摩擦力外,還會使皮膚表面變得脆弱,經過長時間運動後,雙腳自然容易形成水泡。如果你曾經經歷過起水泡,你就會明白那是多麼痛苦的事情。Drymax把水份排出皮膚,除了為雙腳保持舒適,更重要的是保護雙腳。
Foot blisters are most common on the toes, heel, and ball of the foot. Blisters caused by socks usually occur when socks do not fit, their seams irritate the skin, and/or the socks become wet. Wet socks soften and weaken the skin, making feet vulnerable to blisters.Moisture significantly increases friction between socks and skin. Higher friction limits skin surface movement, but still allows inner tissue movement. This shearing effect physically separates the two layers, creating a void. This void fills with fluid forming a blister.
大部分人都認為這個密度的跑步襪厚度恰到好處,達到心目中保護性與厚薄度之間最佳的平衡點。
The Drymax Running Lite-Mesh sock is our most popular running sock because for most people it seems to be the right balance between a thin and a thick running sock.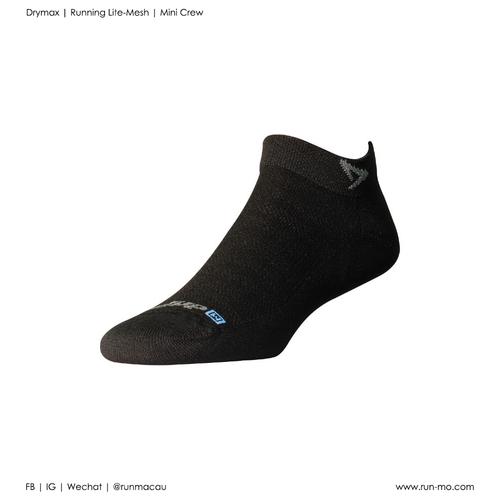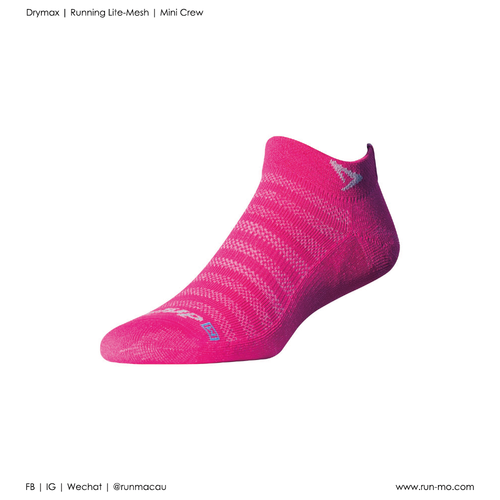 Running Lite Mesh | October Pink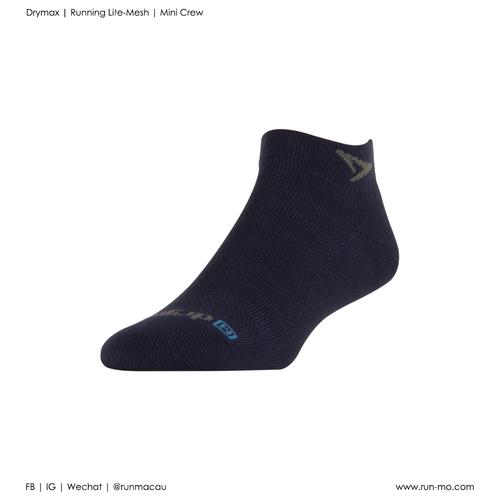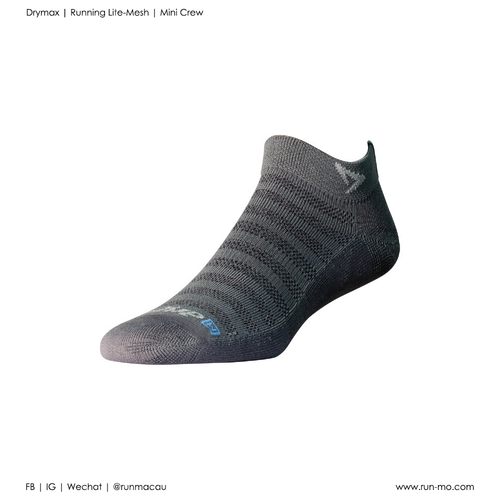 Running Lite Mesh | Anthracite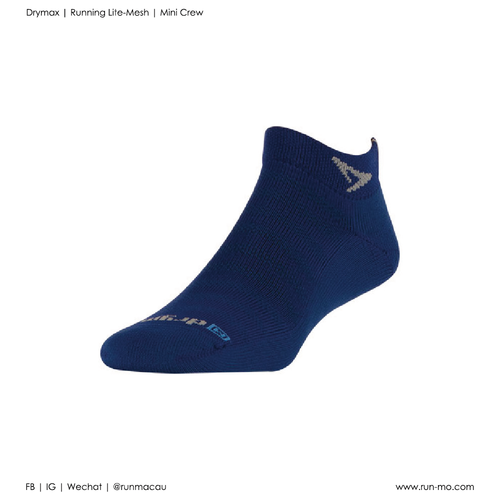 超薄款式,適合喜歡穿薄襪子的人士
The Hyper Thin™ Running socks are able to protect feet much better than other thin running socks because they have our race proven Dual Layer Sweat Removal System.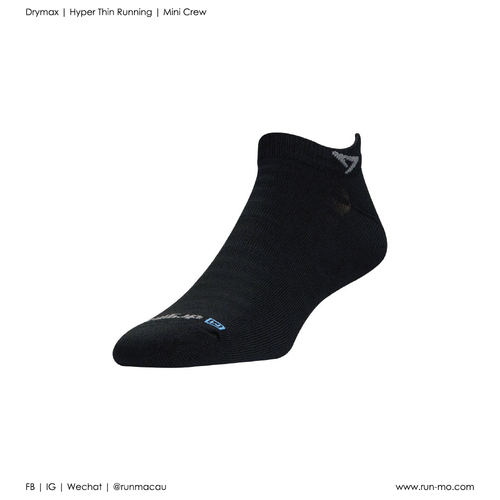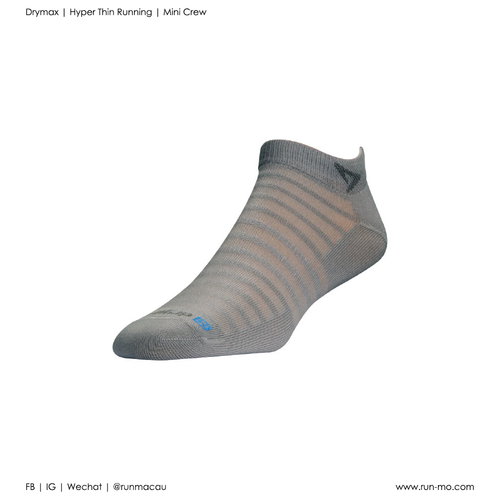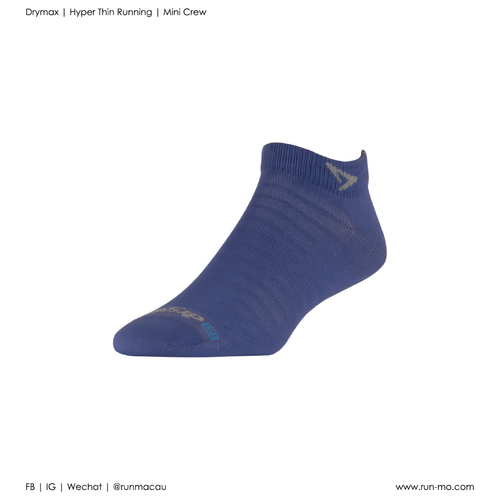 Hyper Thin Running | Periwinkle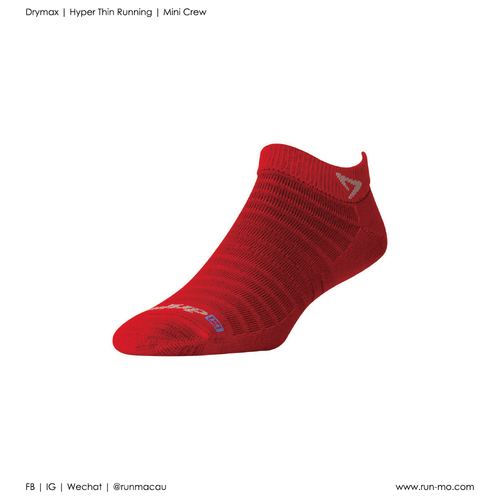 Hyper Thin Running | Torrid Red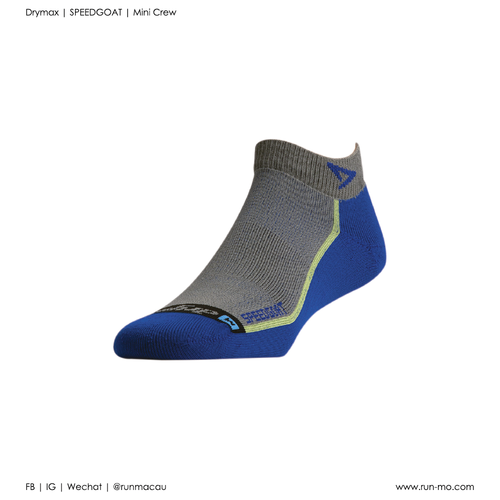 Lite Trail Running | Speed Goat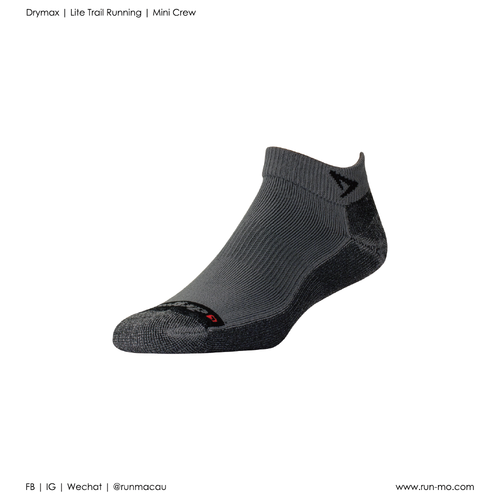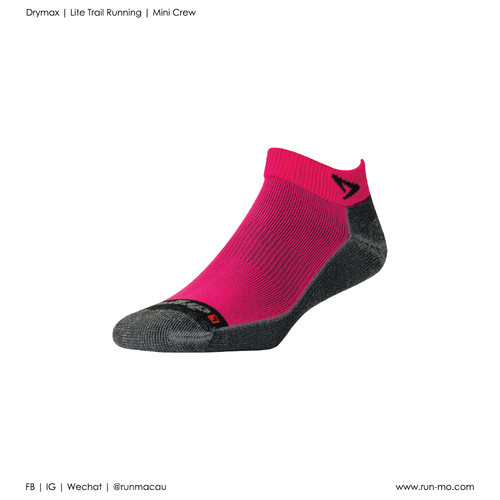 Lite Trail Running | October Pink
現已有售。
Now available.
想瞭解更多? 快啲親臨RUN澳門門巿選購啦!
營業時間:
星期一至五 | 送貨服務
星期六、日 | 1:00-8:00
Follow us @runmacau
Tag: Drymax, Running socks, Trail Running Socks, 跑步襪, 越野襪