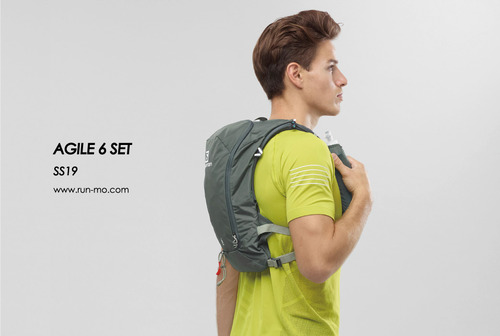 AGILE 系列以短、中、長途訓練為主要定位,分別有2 SET, 6 SET, 12 SET三種不同款式容量供跑手選擇。
The AGILE is perfect for a quick run, a longer run, an all-day trail run (also for ride and hike), there are 2 SET, 6 SET, 12 SET available.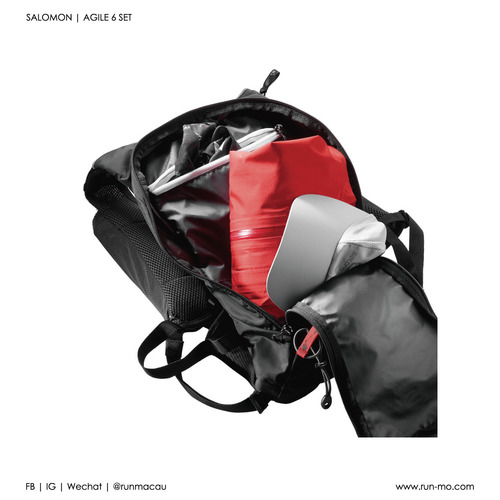 產品設計以簡單方便為主,背後大儲物空間加一個拉鍊間隔。
1 main compartment & 1 internal zipped pocket inside.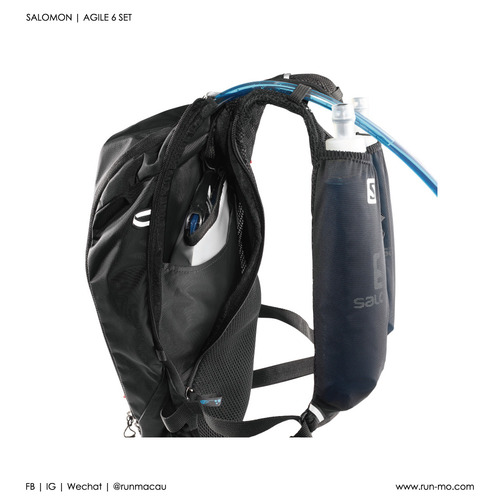 AGILE 6 SET 背包另外備有水袋位,可配1.5L水袋。
Compatible with 1.5L blader.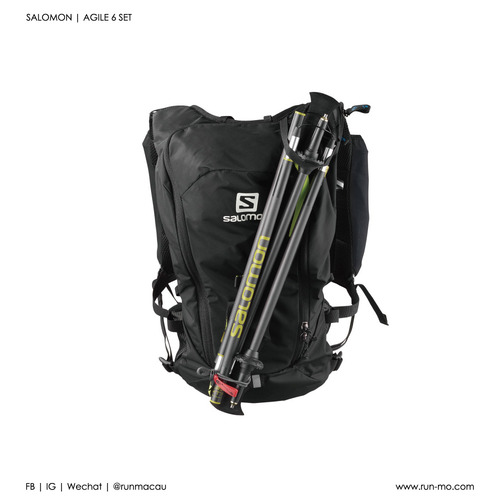 雖然不是專業比賽級產品,但仍用上4D Pole Holder系統,能夠輕易快速地裝上行山杖。
Connect your poles to your pack quickly and easily with 4D Pole Holder system.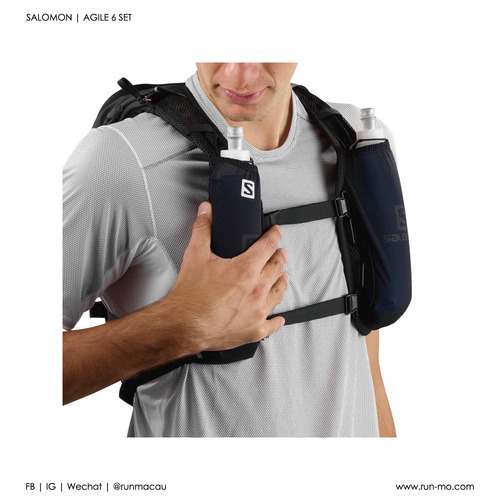 配備Soft Flask 500水壼兩個 (不含PVC),設計貼身,取用方便。
The chest pockets maintrain high stability, reduce bouncing and make quick access easy. (Soft flask included, PVC free)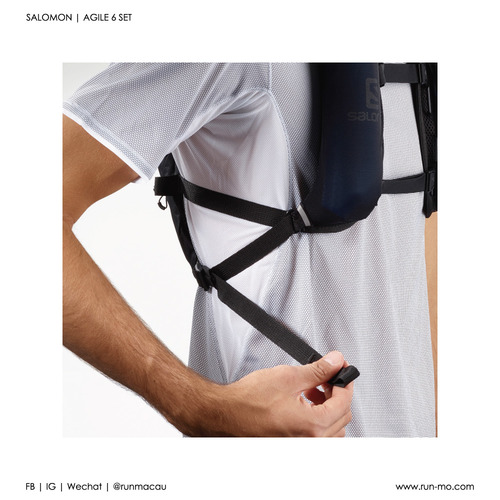 側腰間採用S型調整帶設計,貼身穩定,適合任何人士穿著。
One size fits all, designed with adjustable straps for easy fit and great stability.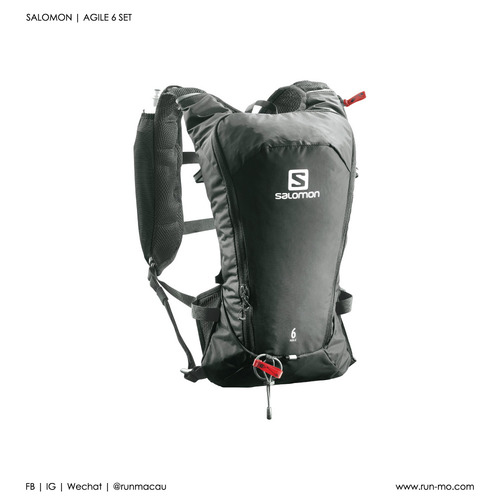 SALOMON AGILE 6 SET Urban Chic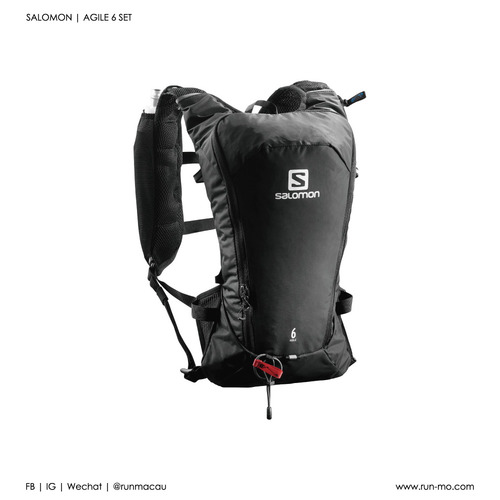 現已有售。
想瞭解更多? 快啲親臨 RUN 澳門門巿選購啦!
門巿地址︰
澳門 羅沙達街 7-A 號 地下
營業時間:
12:00 – 20:00
網站購買,產品輕鬆送到你手上。
Follow us @runmacau
Tag: SALOMON, AGILE 6 SET, 越野跑步背包, Hydration Pack, Hydration Vest, Trail Running Pack