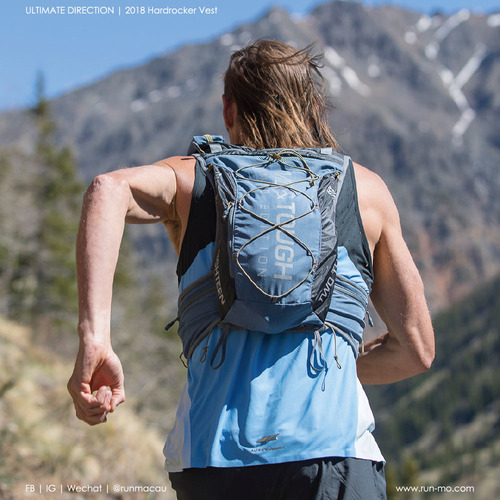 今年限量Hardrocker Vest背包採用卓越彈性纖維物料,超高透氣舒適度。
Materials: Breathable Mesh Net, Tech Denim 4-way stretch, Lightweight Coated Nylon.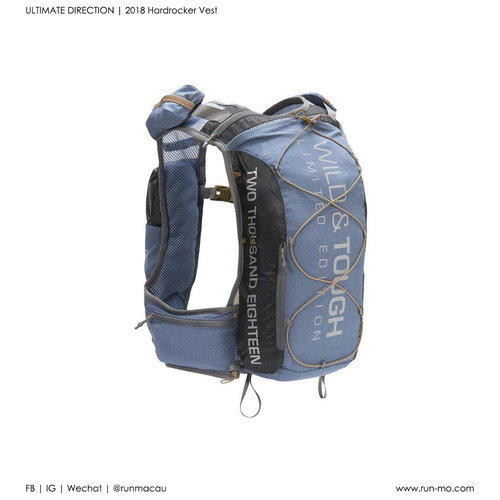 仿牛仔布料造型,設計配色低調,質感超強烈,時尚造型感突出。
Tech denim stretch fabric for comfort and style.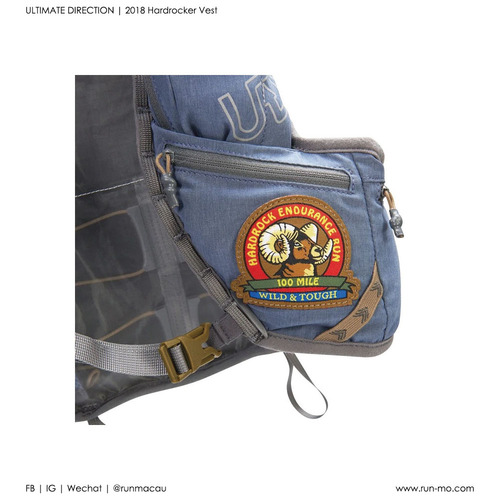 背包綉上 "2018 HARDROCKER 100" 賽事標記,標誌性山羊Logo。
"2018 HARDROCKER 100" Logo.
兩肩小口袋改為可拆卸式,採用魔術貼邊封口,可放置個人定位或其他物品。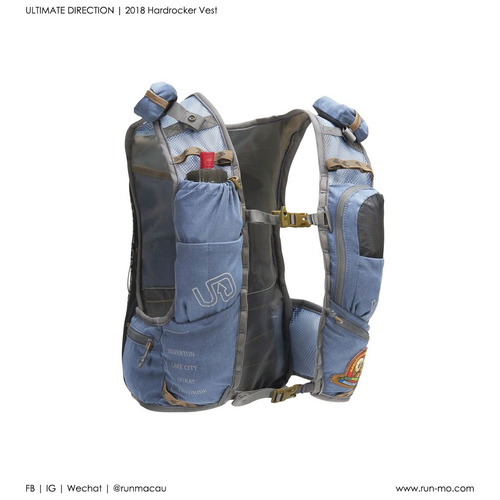 前置拉鍊袋,可以放iPhone Plus等大尺寸手機。求生哨裝在胸前調節扣上,可以拆卸,使用更靈活方便。
行山杖懸掛方式採用SIGNATURE 4.0相同設計,將活動時的晃動大大減低,提昇背包穩定性。
胸前則沿用T型調整系統設計,簡單調整圍度尺寸。
Front bottle pocket and burrito pocket. T-hook sternum straps.
Redesigned trekking pole holder minimizes bounce and snaps out of the way when not in use.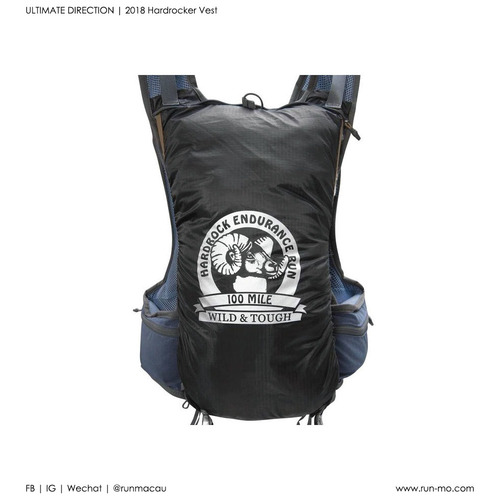 重點背包帶有防雨罩設計,輕鬆扣上,應付惡劣天氣。
Deployable rain fly for inclement weather.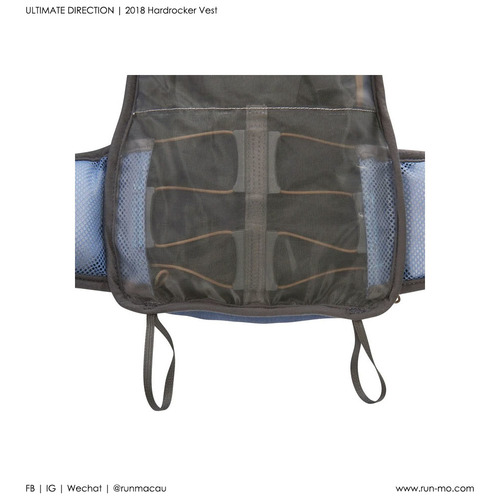 背包使用 "Comfort Cinch" 全新調節系統,將腰側調節改到背後,增加背包舒適度及穩定性,尤如穿衣服般的自在感覺。
New Comfort Cinch technology provides a custom fit with easy on-the-go adjustment.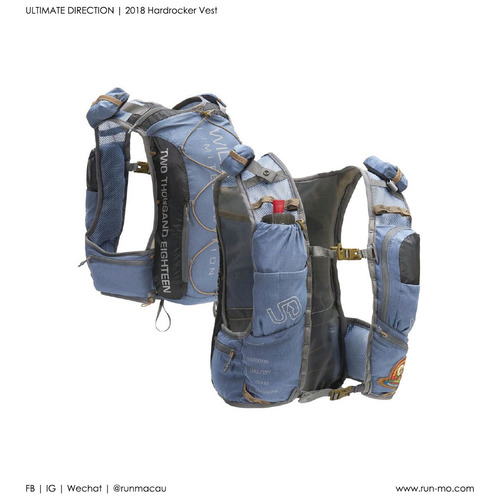 現已有售。
Now available.
想瞭解更多? 快啲親臨RUN澳門門巿選購啦!
營業時間:
星期一至五 | 送貨服務
星期六、日 | 1:00-8:00
Follow us @runmacau
Tag: ULTIMATE DIRECTION, 2018 Hardrocker Vest 限量版, 越野跑背包, Hydration Pack, Trail Running