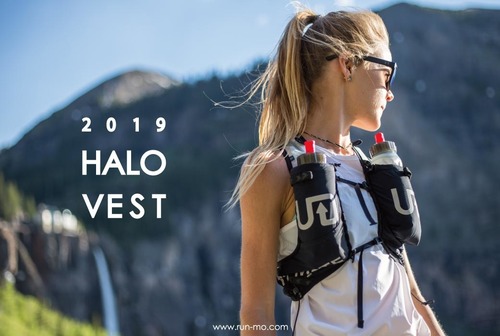 UD HALO 越野背包採用黑色外表設計,極具吸引力!採用DWR防水處理,以便應付多變的天氣環境。
背包可選配2L的水袋。
Compatible with 2L Reservoir.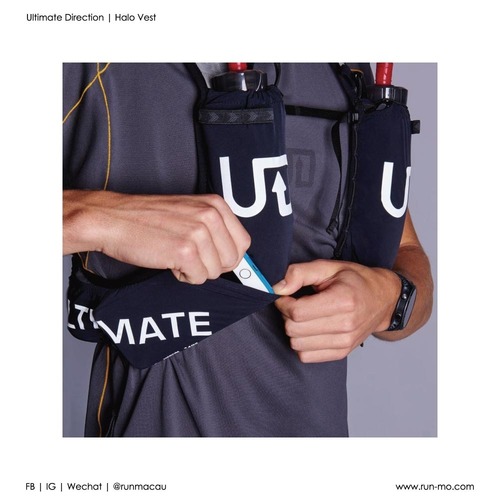 全個背包以開放式儲物為主,巧妙運用布料及壓力特性去設計合適的口袋,免去不必要的配件重量,儲物輕鬆貼身。配備 Body Bottle 500ml 軟水壼兩個。
The three rear pockets use compression to secure the gear, which eliminates hooks, zippers or other weight-adding materials. Includes 2 Body Bottle™ 500's.
UD HALO 越野背包用上新升級 "Comfort Cinch™ 2.0" 一拉即可調整鬆緊,跑動時亦可快速調整,極簡單方便。
The Comfort Cinch™ 2.0 further reduces weight and the footprint of the closure mechanisms, while enhancing the original design of the Comfort Cinch™ by improving articulation of the adjustment points and promoting easier access to adjustment.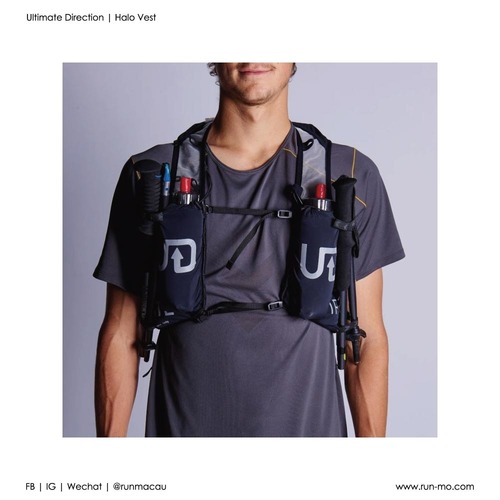 男裝容量 11L,女裝容量10L。
Volume: 11L (Men's), 10L (Women's)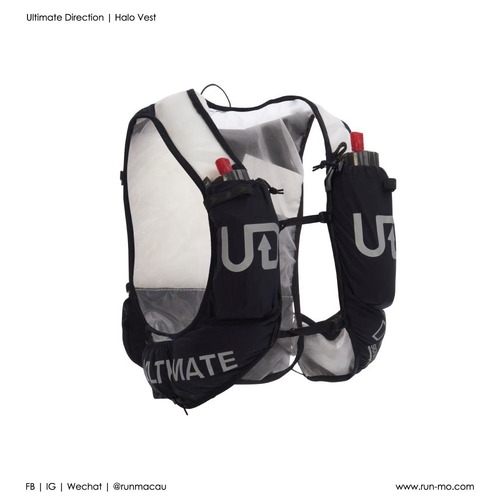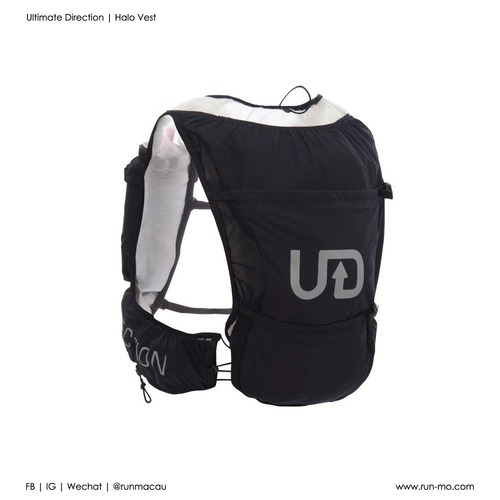 現已有售。
想瞭解更多? 快啲親臨 RUN 澳門門巿選購啦!
門巿地址︰
澳門 羅沙達街 7-A 號 地下
營業時間:
12:00 – 20:00
網站購買,產品輕鬆送到你手上。
Follow us @runmacau
Tag: ULTIMATE DIRECTION, MEN's HALO, WOMEN's HALO, Hydration Vest, Trail Running Gear, 越野跑背包, 越野背心